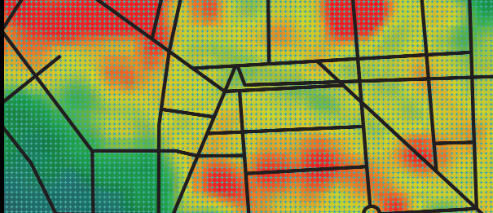 Andrew Wilson and Ashley Liggins shared their views on policing approaches, focusing on the implementation of Hotspots Policing—a technique now backed by a significant £1 million government investment. The presentation offered a compelling case study on effective implementation and underscored the importance of combining evidence-based analysis with professional judgment.

Hotspots Policing: A Government-Backed Initiative
Two years ago, the presenters highlighted the integration of evidence-based approaches into demand and resource modelling using the Process Evolution toolset. Fast forward to today, and Hotspots Policing is receiving a substantial government investment. The presentation delved into the significance of incorporating analysis into policing strategies, emphasising the need for a balanced approach between evidence-based and experience-based targeting.
The Importance of Analysis in Hotspots Policing
Andrew and Ashley stressed the critical role of analysis in Hotspots Policing. Drawing on examples from Cambridgeshire and the Police Service of Northern Ireland, they highlighted the potential pitfalls of relying solely on professional judgment. The combination of analysis and intuition was deemed essential, with an emphasis on avoiding false positives and negatives to optimise patrol efforts.
Implementation as a Change Management Process
Implementation, as part of the broader change management process, was a key focus. Three pivotal stages were outlined:
Preparation: Invest effort in designing change, understanding resource capacity, and utilising tools like RAMP and the HARM tool.
Managing the Change: Emphasise the people dimension, involve volunteers in decisions, and employ psychological strategies to avoid planning pitfalls.
Reinforcing the Change: Stress the importance of post-implementation reviews, learning lessons, and continuous improvement to avoid repeating mistakes.
Key Lessons from Implementation
The presenters distilled three key lessons from their implementation experience:
Communication: Ensure effective communication, led by department heads, emphasising the 'why' behind the change. Face-to-face briefings were recommended for optimal impact.
Resourcing: Confirm that the resources allocated align with the plan, address misunderstandings, and prioritise based on risk.
Monitoring and Corrective Action: Regularly monitor and assess activities, ensuring they align with the designed strategy. Corrective action should be taken based on feedback and performance metrics.
Summary: Effective Implementation for Crime Prevention
In summary, the implementation of Hotspots Policing presents a significant opportunity for evidence-based policing. Targeted analysis is crucial for maximising benefits, and effective implementation, embedded in a holistic change management process, is also key. The presenters highlighted the need to consider benefits management from the outset, emphasising that successful implementation will ultimately contribute to the fundamental policing mission of crime prevention.
For more insights and updates, stay connected with our ongoing conversations at www.processevolution.co.uk or reach out to us via email at info@processevolution.co.uk